New Patients at Coliseum Chiropractic
We look forward to welcoming you to
Coliseum Chiropractic
. Please remember to bring your identification and insurance card with you to your first appointment, and come in about 15 minutes early to complete your new patient paperwork.
Your First Visit
Our friendly front desk staff will welcome you into the practice and take copies of your ID and insurance information, so they can begin the process of verifying your coverage. You'll fill out some paperwork to tell us a little about your history. Then you'll meet with Dr. Porter.
During your consultation, Dr. Porter will go over your health history and discuss your current situation with you. He'll take some time to get to know you and learn about your goals and what your pain prevents you from enjoying. Then he'll conduct a thorough examination, including range of motion and orthopedic evaluations, and usually take digital X-rays (we typically do not X-ray children).
Our staff will explain the cost of your visit and your insurance coverage, and they'll schedule you for your follow-up visit. Plan on about 30-45 minutes for your first appointment.
Your Second Visit
At your second visit, Dr. Porter will go over your X-rays, explain all your test results, and lay out his recommendations for care. If you're ready to begin, you'll receive your first adjustment at this visit. This visit takes about 30 minutes.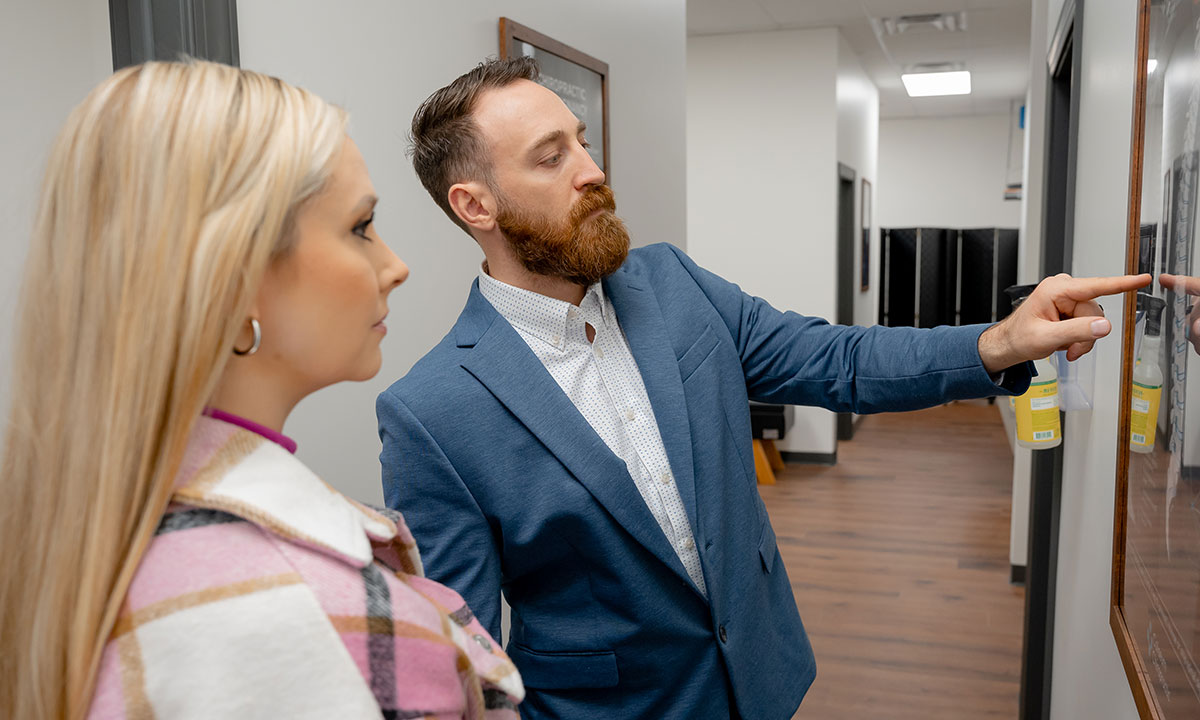 Customized Care
The reason we don't adjust at the first visit is simple: Dr. Porter takes the time to review your X-rays and correlate them with your symptoms and your exam results so that he can design a unique, individualized care plan to meet your specific needs and goals. Our goal is to get you better, not just "crack your back" and send you on your way.
Book Today
Contact us today to schedule your first appointment. We accept insurance and all major credit cards, and you may use your health savings account (HSA).
CONTACT US

New Patients at Coliseum Chiropractic | (304) 244-5575